CAP Training: Contact us for the next workshop dates at carol@esc.network
LMI Training: Contact us for the next workshop dates at carol@esc.network
Latest ESC and Community News
News, Jobs, Training and Events
This series about employment is the first of three, followed by a series on housing, then one on street-level drug addiction and mental health. We'll explore how perilously interconnected they are for a person – and a city – in their grip.
Who's not working in London and the London region? It's a cross-section of everybody. Men and women with all levels of education, and in all age groups, dropped out of the workforce during the past decade.
The Free Press brought together a few of the people studying and living the reality of London's employment challenges to talk about solutions and how to chart a new course for the city.
Take Part in…A day of job shadowing to help increase experience in 'real life' knowledge, responsibility and focus.
Middlesex County has a diverse economy including a strong foundation in agriculture, agri-food and manufacturing, along with growing retail, logistics, construction and service sectors.
Work in Oxford serves employers, volunteers and job seekers throughout all of Oxford County. Employers can post job & volunteer opportunities countywide and volunteers & job seekers can browse from Oxford County's single source job bank.
Subscribe our newsletter to stay updated.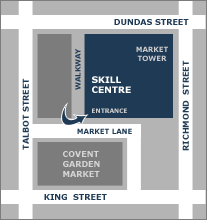 141 Dundas Street, 4th Floor, London ON N6A 1G3 (entrance on Market Lane)
Phone: 519.663.0774 ext. 224
Fax: 519.663.5377
Email: carol@esc.network