CAP Training: Register today for the next training workshop on July 16 & 17 or contact carol@esc.network for more information.
LMI Training: Contact us for the next workshop dates at carol@esc.network
Latest ESC and Community News
News, Jobs, Training and Events
Learn more about how you can earn you 3 year certification on July 19 (9am-5pm) at the London Training Centre.
This program will prepare you for work in motive power industry. This full-time, 38-week program starts July 2, 2019 at the London Campus.
The City of London is always hiring. Take the time to check their site for what jobs are posted. This site gets updated regularly.
Take Part in…A day of job shadowing to help increase experience in 'real life' knowledge, responsibility and focus.
Middlesex County has a diverse economy including a strong foundation in agriculture, agri-food and manufacturing, along with growing retail, logistics, construction and service sectors.
Work in Oxford serves employers, volunteers and job seekers throughout all of Oxford County. Employers can post job & volunteer opportunities countywide and volunteers & job seekers can browse from Oxford County's single source job bank.
Subscribe our newsletter to stay updated.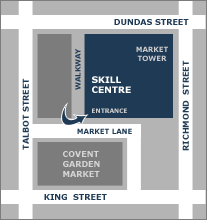 141 Dundas Street, 4th Floor, London ON N6A 1G3 (entrance on Market Lane)
Phone: 519.663.0774 ext. 224
Fax: 519.663.5377
Email: carol@esc.network